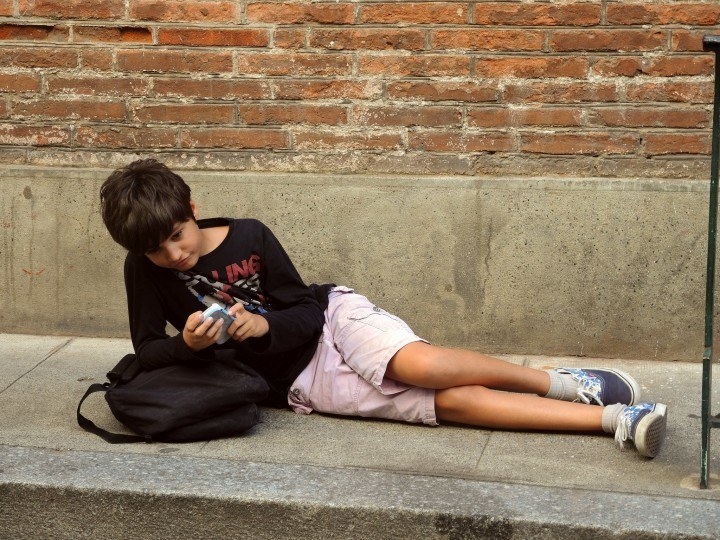 Tel Aviv-based Rounds, a social communication and entertainment app, started off as a Facebook application in 2011, but made the shift to mobile three years ago. Today, it's a force to be reckoned with in the communications space, boasting 22 million registered users worldwide and US$22 million in VC funding.
"As a concept we've always been about video chatting," says Natasha Shine-Zirkel, chief marketing officer of Rounds. "We merge communication – mainly video chatting but audio and text as well – with entertainment. You can play games, watch videos, and engage in other interactive activities."
Round's strongest feature is clearly its video chat capability. Up to 12 people can join a call and Natasha notes that the majority of users use the app for video chat specifically. "We want to provide the closest emotional feeling of being in the same room as your friends," she explains. However, its difficult to ascertain how often users engage with the app, as Natasha declined to disclose figures for monthly active users.
Using the app is pretty straightforward. Unlike WhatsApp, Viber, or Line, there's no need to enter your mobile phone number, or create a username, and then verify details through a text message. Users are prompted to login through Facebook, after which you'll be able to see all your friends currently using the app. They're automatically added to your list. You can then initiate a video call, send an audio or text message, or engage in a multiplayer game. At 11.8 MB, Round's Android app doesn't take up much storage space, and is significantly slimmer than others, such as Facebook Messenger (19.6 MB) and WhatsApp (22.3 MB).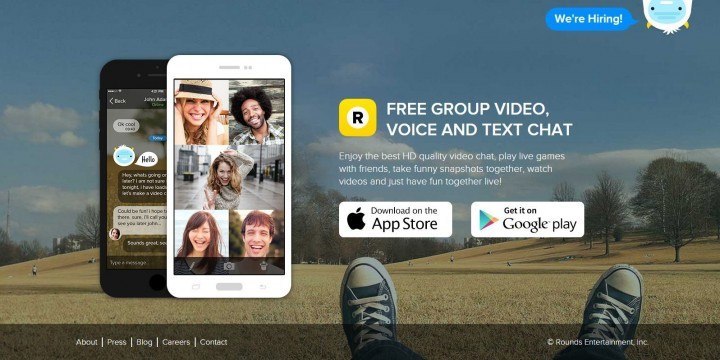 Carving a niche
But why target the overcrowded messaging space, where rapid traction and user acquisition is imperative for success, much more so than in other verticals? Natasha explains their prior experience as a Facebook application helped. The startup was able to transition a lot of users from web to mobile, helping solve the problem of achieving critical mass. She adds: "Innately, Rounds is a viral application […] the majority of users automatically invite their friends from the get-go. Because we have a Facebook login, it's much easier to spread the word."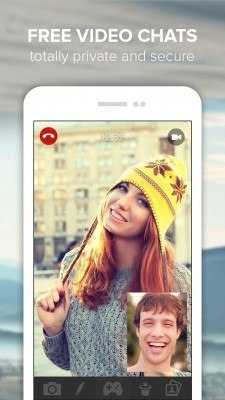 The concept behind the startup was initially to promote speed dating. The founders thought it would be cool to have people chatting together through video. To help avoid moments of awkward silence, they added games and activities to give people another way to break the ice. However, Natasha explains, as they continued to build the concept they realized their product basically appealed to anyone who wanted to stay in touch with friends and family. Plans for speed dating were scrapped, and the concept pivoted to social communication. "We've stayed pretty much at that vision of connecting people and bridging communication and entertainment," she adds.
Rounds says that the top activities for users are to stream YouTube videos together, play games, and share pictures. The majority of users are on Android, but the mix varies according to the popularity of each platform in specific countries. Rounds is very picky when it comes to games: the app has a closed API and handpicks developers to integrate their games into the platform. So far there are about seven games available for users to play, ranging from variants of Candy Crush to Tetris.
The startup claims the overwhelming majority of its userbase came from virality and organic growth. The app is free to use and there are no monetization plans in the near future. The focus right now is product, growth, and improving user experience. "We raised money in January so we're okay," adds Natasha.
The long-term monetization strategy is to eventually transition into a freemium model, where users pay for premium games and stickers, as well to implement a micropayments escrow system, but Natasha stresses they're some time away from that. However, the focus will always be on video chat and messaging, assisting with "cross-generational" communication.